Excaliburs first litter was at Kennel Showline, Cecilie and Knut F. Blutecher in Norway.Born 2006-05-23. The proud mother was Multichampion Showline Silent Step "Tea", it was 3 boys and 2 girls all darkbrindle.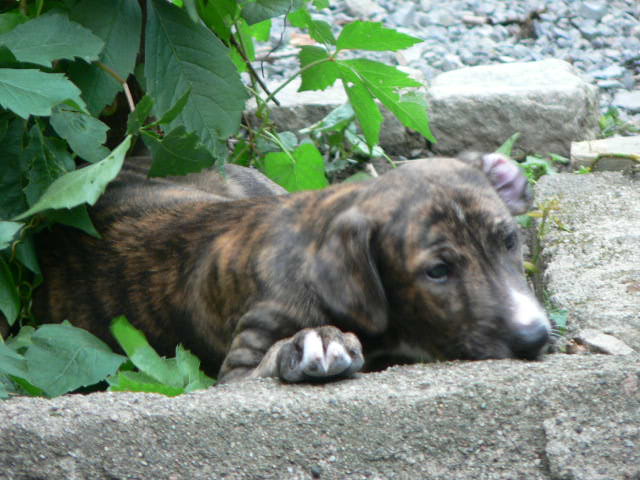 A little Swedish boy!"Kingston"!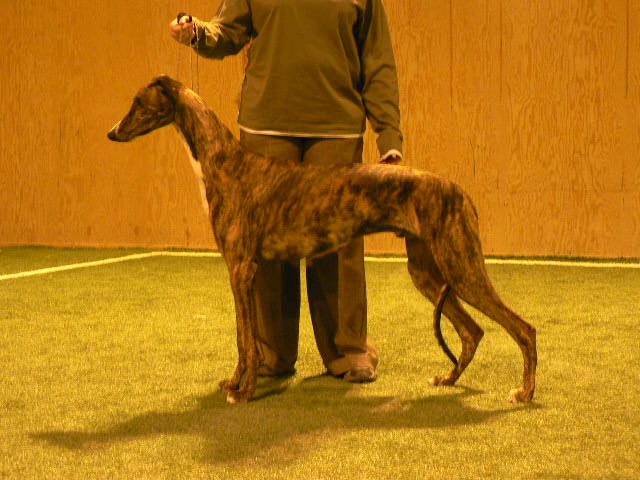 Kingston 11 months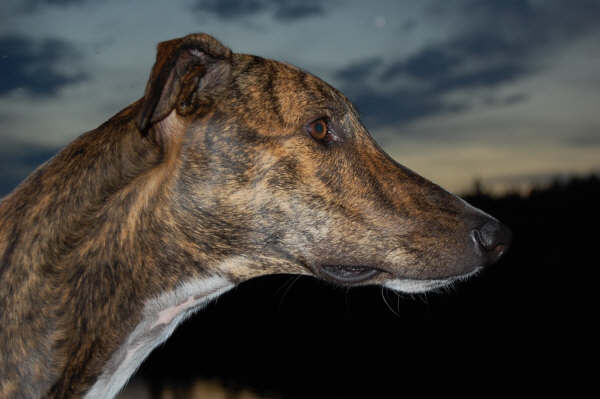 Kingston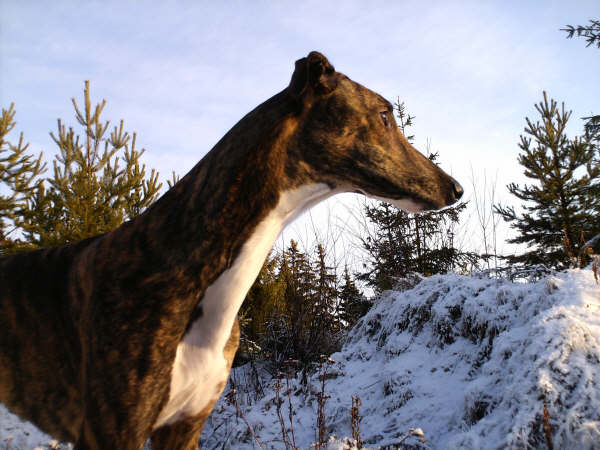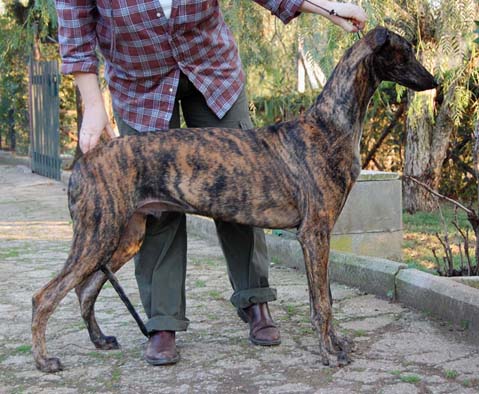 Giacomo moved to Italy
Luca living in Linköping, Sweden.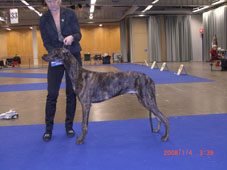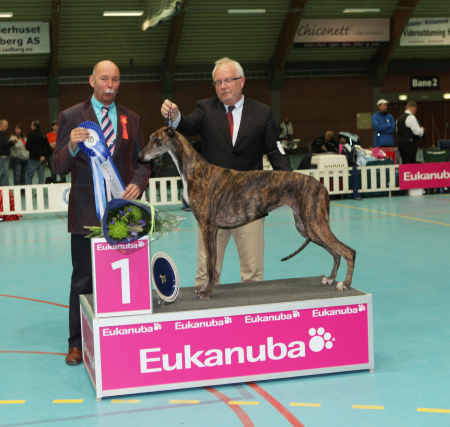 IntCH,NordCH,JWW-08,NV-08+09,KBHV-09 Showline Sporting Step, Best in Show in Kristiansand 2010, almost 4 years old!
---
The second litter was in Estonia at Kennel Estet Classic, Olga Gorbatsova, it was only 1 big boy, born 1008-11-.., his name is Estet Classis Only you, darkbrindle. Mother is MultiChampion Estet Classic Valley Lexus,"Lexus".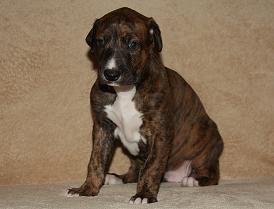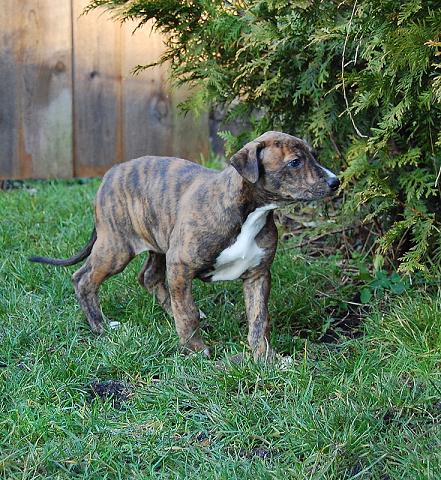 Joy 5 weeks!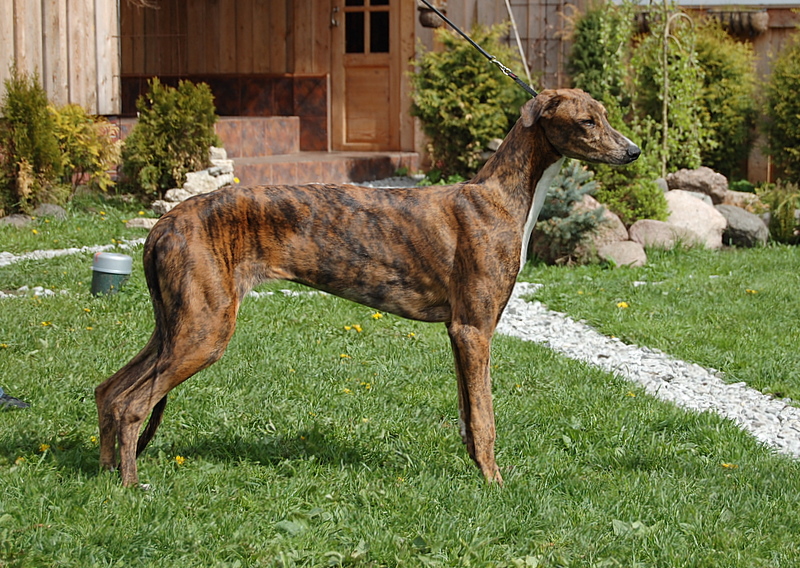 Only 5 months.

---
The third litter is born at Kennel Happy Hunters, the Kanuber family in Germany. Two boys and one girl all blackbrindle, the proud mother is Happy Hunters Keep the secret "Kati" this litter is by insemination with fresh semen sent by air to Germany.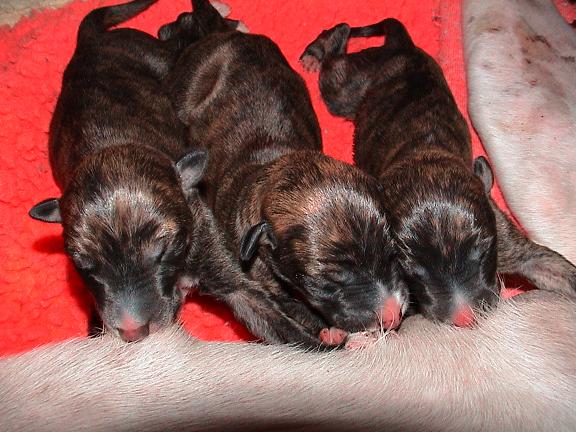 Newborn!Photo: Olaf Knauber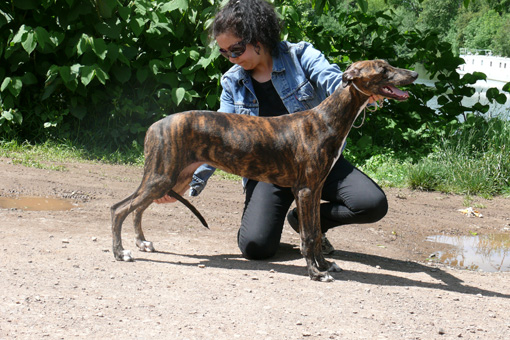 Happy Hunters Midsummernightdream.

Happy Hunters Magic Moment.Photo Knaubers.